We are extremely proud of our rich history and strong reputation for academic excellence. We understand that in order for students to reach their potential some support may be required. We celebrate difference and equality of opportunity, acknowledging that we are all unique and may require varying degrees of support during our individual journeys. Since starting my role at WQE, I have been extremely lucky to oversee the further development and evolution of our student support mechanisms in line with the changing requirements of our student body. We continuously strive to improve our facilities and services to ensure that all students in our care have barriers to learning removed and can thoroughly fulfil their aspirations during their time here. Myself and the teams providing support services passionately believe in a proactive approach to equality, whilst promoting inclusivity and diversity. Please take your time to digest all the information provided in this booklet regarding our extensive support services offer. It is this offer that ensures we successfully deliver on our mission of 'preparing young professionals'.
Please click below to find out more about the range of pastoral and academic support available at WQE.
Donna Trusler
Associate Principal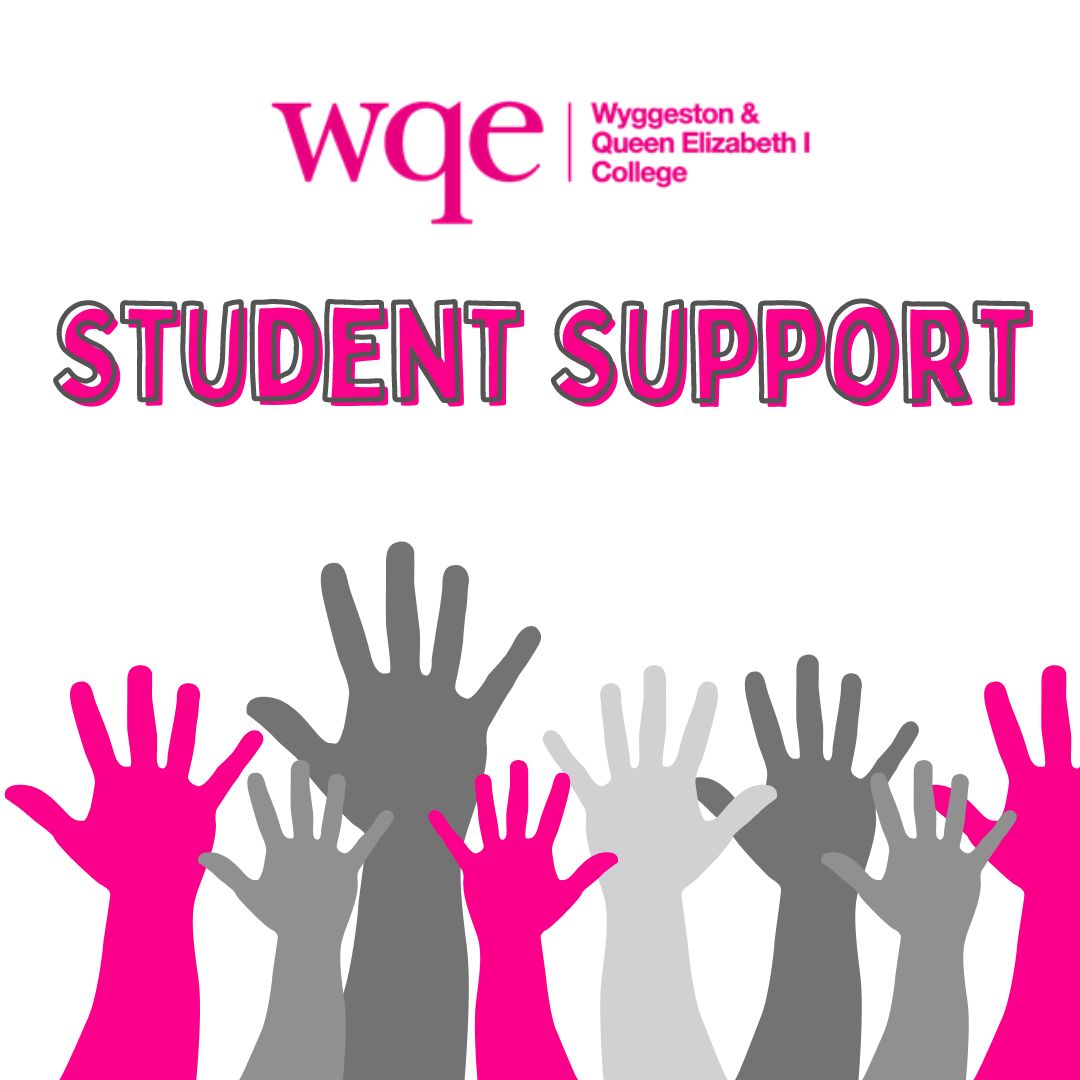 WQE College welcomes applications from all students for whom it is possible to offer a suitable course of academic study, recognising the potential of students who have already overcome the challenge of coping with an impairment or disability.
We are committed to ensuring those with disabilities and learning differences are treated fairly, and all reasonable adjustments are made to ensure that they are not disadvantaged.
We provide comprehensive support for those with a physical disability, a specific learning difference such as dyslexia, or a medical condition and specialist staff also support students with literacy and numeracy to help improve the standard of work across all subject areas.
Help us by letting us know your needs before you make a formal application. We will then work closely with you discussing and planning for your support needs from the time you express an interest in joining WQE.
For further advice or guidance please contact welfareandskills@wqe.ac.uk.