Our 2021 Prospectus is available now!
Our prospectus is distributed to partner schools in Leicester. Students at other schools may view the prospectus online.
Information and guidance
Through your school you will receive information and guidance about the options available to you post-16. These may include visits or presentations from colleges and work-based learning representatives.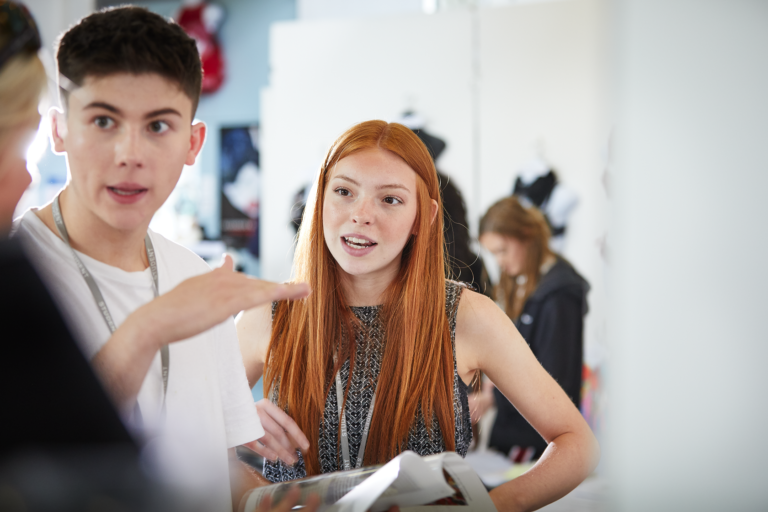 Applications
Your application to study at WQE is likely to be through PS16; this will be managed by your school. If your school does not use PS16 or if you attend a school outside of Leicestershire you can still apply through the portal.
Due to the pandemic, we have extended our application deadline. To guarantee an interview, your application should be submitted by Friday 12 February 2021.
Applications received after 12 February 2021 will be considered from May onwards and decisions will dependent on the availability of spaces.
Interviews
The College will be holding interviews on Tuesday 16 and Wednesday 17 March 2021. Partner schools and applicants will be informed of arrangements for these dates. 
Arrangements for late applications will be communicated individually.
Places offered
Offers of places will be via PS16 and will be confirmed in a letter sent to your home address. You will need to accept your offer via PS16 by the date indicated.
May–June: School Assessments. Good luck!
Thursday 12 August 2021: GCSE examination results.
Enrolment begins 12 August 2021
Further details of our process for enrolling will be available in due course.
Induction activities w/c 23 August 2021
Online activities will be available for new students. A link to these will be emailed in due course.
Orientation Session w/c 30 August 2021
As part of an introduction to life at WQE, new students will have an orientation session at the college site. Details of arrangements will be communicated. 
Admissions FAQs
Following our Ask Admissions webinar in January we have collated the frequently asked questions and provided answers here.