At WQE we are committed to providing the very best teaching and support for you. We provide comprehensive one-to-one academic and personal support to every student, and teaching is personalised to support you.
As far as we are concerned, if any of our students face a challenge that they don't know how best to meet, then it becomes our challenge too.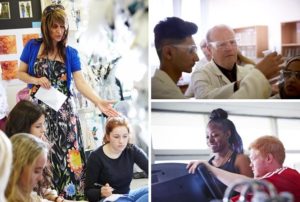 Our staff will regularly assess your progress, give feedback and discuss your individual needs, because it's always about us getting it done together. Teachers with specialist subject knowledge are on hand to offer support both inside and out of the learning classroom. Specific subject support is accessible through additional time with subject teachers, to consolidate learning or just to get help to push for those higher grades.
"The teachers and the staff are great! They are so friendly and helpful. Everyone here is really kind. The staff in Welfare and Skills are especially friendly and I really feel at home here. I can be myself and no-one will judge me."
Hannah Hardy
Film Studies, Photography, Sociology, Citizenship