For 2021 entry we are introducing a Fast Track admissions process for the highest achieving students. This process is reserved for a small number of students who have very high prior attainment; applicants with an average predicted entry score of greater than 7.
What does the Fast Track process involve?
If you meet the criteria for Fast Track you will receive an early offer of a place to study a Level 3 programme at WQE from August. To secure your place you will need to:
Attend one of our virtual Fast Track Admissions sessions 

Accept your offer via PS16
Virtual Fast Track Admissions Session
This virtual session will include:
A welcome by Paul Wilson, College Principal
An explanation of the Fast Track process by Donna Trusler, Associate Principal
An opportunity to seek subject specific advice
Access to our Careers Team for advice and guidance
Time for you to ask any other questions you have about your application or life as a WQE student
The sessions will take place at 3pm on Monday 1, Thursday 4, Monday 8 and Wednesday 10 March. You only need to attend one of these; we are offering multiple dates to provide you with some flexibility. Details for how to book will be included in the offer letter sent to this group of students.
Planning Your Future – Friday 12 March (Optional)
Following you attending a Virtual Fast Track Admissions session we'll give you the details for booking an optional 1:1 Planning Your Future meeting. The purpose of this will be to offer further support and guidance in planning your programme of study at WQE. You may wish to talk through different course combinations and discuss which route would best support your HE and/or career aspirations.
If you're confident with your subject choices and don't feel that you need additional guidance at this stage there is no obligation for you to make an appointment; your place at WQE will remain secure.
What else can Fast Tracked students expect from us?
We understand that this group of students are likely to have high aspirations and be aiming for a top university or professional career after WQE. We'll be there every step of the way throughout your time at WQE to support you in achieving your goals. This includes, but is not limited to:
Relevant information and regular updates via this webpage
Targeted sessions from our experienced Careers Team
Masterclasses covering a range of academic subjects
Tailored Oxbridge support
Focused support for prospective Medicine and Dentistry applicants
Advice on how to strengthen your application to high ranking universities
Interview skills and mock interview workshops
Support with your application to HE or employment
Guidance in securing work experience placements
Access to top employers offering degree apprenticeship
Discover our success stories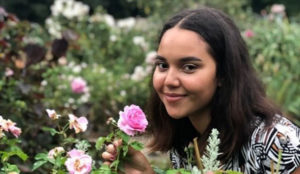 When Anastasia joined a sixth form college in Leicester, she had a goal in mind – one she's had since the age of 7 – to study at the University
Read More »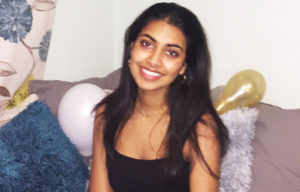 Two Leicester teenagers will be living their dreams of studying at one of the UK's top universities. Former WQE students Bijal Daialal 18 and Imran Mulla, 18 are due to
Read More »